SBIR AND STTR FUNDING
OPPORTUNITIES
Non-dilutive funding for early-stage research and development.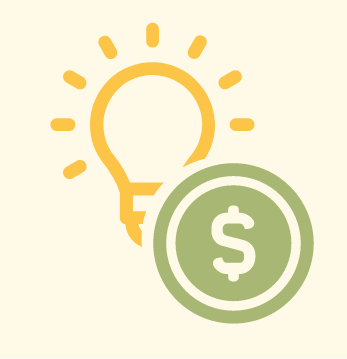 [Omnibus Solicitations] [Specific Opportunities]
SBIR and STTR grant funding opportunities offer small business entrepreneurs a chance to obtain non-dilutive funding for early-stage research and development. Applications are accepted three times a year. Read on to explore your options.
Omnibus Solicitations (Parent Announcements)
Researcher-initiated ideas are proposed via the SBIR and STTR Omnibus grant solicitations. These FOAs do not specify a topic, though they link to identified topics of interest for each participating awarding component. Most small business applications to NIH are submitted to the Omnibus solicitations.
Read the Program Descriptions and Research Topics to understand the awarding components, their topics of interest, and staff contacts. For topics that require additional funding to reach the marketplace, please refer to our list of SBA approved waiver eligible topics.
Standard Application Due Dates: September 5, January 5, and April 5. Due dates that fall on weekends or Federal holidays move to the next business day.

*Please see NOT-OD-22-101 for the Notice of Intent to Publish a Funding Opportunity Announcement for PHS 2022-2 Omnibus Solicitations of the NIH, CDC, and FDA for Small Business Innovation Research (SBIR) and Small Business Technology Transfer (STTR) Grant Applications
No SBIR/STTR Omnibus Solicitations (Parent Announcements) found.
Specific Funding Opportunities
Some SBIR/STTR grant solicitations are focused on specific research areas. Some specific FOAs, identified as RFAs (Requests for Applications) or PASs (Program Announcements with Set-aside funds), have funding set-aside in the Institute/Center's budget for that targeted program.
| Title | Notice/FOA Number | Organization | Release Date | Due Date(s) | Expiration Date |
| --- | --- | --- | --- | --- | --- |
| Advancing Research on Alzheimer's Disease (AD) and Alzheimer's-Disease-Related Dementias (ADRD) (R41/R42 Clinical Trial Optional) | PAS-19-317 | NIANINDS | 07/18/2019 | Standard dates apply, by 5:00 PM local time of app...(see announcement for full details) | 09/07/2022 |
| Advancing Research on Alzheimer's Disease (AD) and Alzheimer's-Disease-Related Dementias (ADRD) (R43/R44 Clinical Trial Optional) | PAS-19-316 | NIANINDS | 07/18/2019 | Standard dates apply, by 5:00 PM local time of app...(see announcement for full details) | 09/07/2022 |
| Analytical Validation of a Candidate Biomarker for Neurological or Neuromuscular Disorders (U44 Clinical Trial Optional) | PAR-21-057 | NINDS | 11/19/2020 | February 22, 2021, June 22, 2021, February 22, 202...(see announcement for full details) | 09/08/2023 |
| Blueprint Medtech: Small Business Translator (U44 - Clinical Trial Optional) | PAR-21-282 | NIDANIMHNEINIDCRNIAOBSSRNCCIHNIBIBNICHDNIAAANINDS | 08/20/2021 | October 20, 2021; February 18, 2022; June 20, 2022...(see announcement for full details) | 06/21/2024 |
| Blueprint Neurotherapeutics Network (BPN): Biologic-based Drug Discovery and Development for Disorders of the Nervous System (U44 Clinical Trial Optional) | PAR-21-233 | NINDSNIAAANIANCCIHNICHDNIBIBNIMHOBSSRNIDCRNIDANEI | 04/23/2021 | August 10, 2021, February 9, 2022, August 9, 2022,...(see announcement for full details) | 04/06/2024 |
| Blueprint Neurotherapeutics Network (BPN): Small Molecule Drug Discovery and Development for Disorders of the Nervous System (U44 Clinical Trial Optional) | PAR-20-111 | NINDSNCCIHNIDCRNIAAANICHDNIDANIANEIOBSSRNIMH | 03/03/2020 | August 11, 2020, February 9, 2021,August 10, 2021,...(see announcement for full details) | 05/08/2023 |
| Clinical Validation of a Candidate Biomarker for Neurological or Neuromuscular Disorders (U44 Clinical Trial Optional) | PAR-21-059 | NINDS | 11/19/2020 | March 15, 2021, June 22, 2021, February 22, 2022, ...(see announcement for full details) | 09/08/2023 |
| Developing Regulated Therapeutic and Diagnostic Solutions for Patients Affected by Opioid and/or Stimulants use Disorders (OUD/StUD) (R43/R44 - Clinical Trial Optional) | RFA-DA-23-021 | NIDA | 03/28/2022 | Multiple dates, see announcement....(see announcement for full details) | 02/15/2025 |
| Development of Highly Innovative Tools and Technology for Analysis of Single Cells (SBIR) (R43/R44 Clinical Trial Not Allowed) | PA-20-047 | NIMHNCATSNCINEINHGRINIDANIDCRNIEHSNIGMS | 01/07/2020 | Standard dates apply, by 5:00 PM local time of app...(see announcement for full details) | 01/06/2023 |
| Development of Highly Innovative Tools and Technology for Analysis of Single Cells (STTR) (R41/R42 Clinical Trial Not Allowed) | PA-20-025 | NIMHNIEHSNIGMSNCATSNIDCRNIDANEINHGRI | 01/07/2020 | Standard dates apply, by 5:00 PM local time of app...(see announcement for full details) | 01/06/2023 |
| HEAL Initiative: Development of Therapies and Technologies Directed at Enhanced Pain Management (R41/R42 Clinical Trial Not Allowed) | RFA-NS-20-009 | NINDSNICHDNIBIBNIMHNIDDKNIAAANCCIHORIPNIANIAMSNHLBINIGMSNCINIMHDNCATSNEININRNIDCRNLM | 10/04/2019 | January 8, 2020, April 7, 2020, September 9, 2020,...(see announcement for full details) | 09/09/2022 |
| HEAL Initiative: Development of Therapies and Technologies Directed at Enhanced Pain Management (R41/R42 Clinical Trial Required) | RFA-NS-20-008 | NINDSNCCIHNCINEINHLBINIANIAAANIAMSNIBIBNICHDNIDDKNIGMSNIMHNIMHDNINR | 10/04/2019 | January 8, 2020, April 7, 2020, September 9, 2020,...(see announcement for full details) | 09/09/2022 |
| HEAL INITIATIVE: Development of Therapies and Technologies Directed at Enhanced Pain Management (R43/R44 - Clinical Trial Not Allowed) | RFA-NS-20-011 | NINDSNIAAANIANIAMSNCCIHNCINIDDKNIGMSNICHDNIBIBNIMHDNLMNIMHNINRNCATSORIPNHLBINIDCRNEI | 10/04/2019 | January 8, 2020, April 7, 2020, September 9, 2020,...(see announcement for full details) | 09/09/2022 |
| HEAL INITIATIVE: Development of Therapies and Technologies Directed at Enhanced Pain Management (R43/R44 - Clinical Trial Required) | RFA-NS-20-010 | NINDSNCCIHNCINEINHLBINIANIAAANIAMSNIBIBNICHDNIDDKNIGMSNIMHNIMHDNINR | 10/04/2019 | January 8, 2020, April 7, 2020, September 9, 2020,...(see announcement for full details) | 09/09/2022 |
| Interactive Digital Media STEM Resources for Pre-College and Informal Science Education Audiences (SBIR) (R43/R44 Clinical Trial Not Allowed) | PAR-20-244 | NIGMS | 06/25/2020 | September 4, 2020; September 3, 2021; September 2 ...(see announcement for full details) | 09/03/2022 |
| Interactive Digital Media STEM Resources for Pre-College and Informal Science Education Audiences (STTR) (R41/R42 Clinical Trial Not Allowed) | PAR-20-239 | NIGMS | 06/25/2020 | September 4, 2020; September 3, 2021; September 2,...(see announcement for full details) | 09/03/2022 |
| Investigational New Drug (IND)-enabling and Early-Stage Development of Medications to Treat Alcohol Use disorder and Alcohol-Associated Organ Damage (U43/U44 Clinical Trial Optional) | PAR-22-102 | NIAAA | 01/21/2022 | Multiple dates, see announcement....(see announcement for full details) | 12/05/2024 |
| Investigational New Drug (IND)-enabling and Early-Stage Development of Medications to Treat Alcohol Use disorder and Alcohol-Associated Organ Damage (UT1/UT2 Clinical Trial Optional) | PAR-22-103 | NIAAA | 01/21/2022 | Multiple dates, see announcement....(see announcement for full details) | 12/05/2024 |
| Late-Stage Translation of Biomedical and Behavioral Research Results in Arthritis and Musculoskeletal and Skin Diseases from Academic/Non-profit Lab to Marketplace (SBIR [R43/R44] Clinical Trial Not Allowed) | PAR-21-030 | NIAMS | 10/08/2020 | Standard datesapply The first standard due date f...(see announcement for full details) | 09/06/2022 |
| Multipurpose Prevention Technology: Novel Systemic Options for Young Adults (R41/R42 Clinical Trial Not Allowed) | PAR-21-298 | NICHDNIMH | 08/31/2021 | Only accepting applications for the AIDS Applicati...(see announcement for full details) | 12/10/2023 |
| Multipurpose Prevention Technology: Novel Systemic Options for Young Adults (R43/R44 Clinical Trial Not Allowed) | PAR-21-297 | NICHDNIAIDNIMH | 08/31/2021 | Only accepting applications for the AIDS Applicati...(see announcement for full details) | 12/10/2023 |
| NeuroNEXT Small Business Innovation in Clinical Trials (U44 Clinical Trial Optional) | PAR-21-224 | NINDS | 05/05/2021 | Standard dates apply *** Note new SBIR/STTR Standa...(see announcement for full details) | 04/06/2024 |
| NHLBI SBIR Phase IIB Bridge Awards to Accelerate the Commercialization of Technologies for Heart, Lung, Blood, and Sleep Disorders and Diseases (R44 Clinical Trial Optional) | RFA-HL-23-009 | NHLBI | 11/16/2021 | | 02/29/2024 |
| NHLBI SBIR Phase IIB Small Market Awards to Accelerate the Commercialization of Technologies for Heart, Lung, Blood, and Sleep Disorders and Diseases (R44 Clinical Trial Optional) | RFA-HL-23-008 | NHLBINCATS | 11/16/2021 | | 02/29/2024 |
| NIAID SBIR Phase II Clinical Trial Implementation Cooperative Agreement (U44 Clinical Trial Required) | PAR-21-082 | NIAID | 01/14/2021 | May 14, 2021; September 13, 2021; January 14, 2022...(see announcement for full details) | 01/14/2024 |
| NINDS Exploratory Clinical Trials for Small Business (R41/R42 Clinical Trial Required) | PAR-21-267 | NINDS | 07/16/2021 | Standard dates apply The first standard due date f...(see announcement for full details) | 04/06/2024 |
| NINDS Exploratory Clinical Trials for Small Business (R43/R44 Clinical Trial Required) | PAR-21-266 | NINDS | 07/15/2021 | Standard dates apply The first standard due date f...(see announcement for full details) | 04/06/2024 |
| NINDS Renewal Awards of SBIR Phase II Grants (Phase IIB) for Clinical Trials and Clinical Research (R44 Clinical Trial Optional) | PAR-21-265 | NINDS | 07/15/2021 | Standard dates apply The first standard due date f...(see announcement for full details) | 04/06/2024 |
| NINDS Renewal Awards of SBIR Phase II Grants (Phase IIB) for Pre-Clinical Research (R44 Clinical Trial Not Allowed) | PAR-21-114 | NINDS | 01/25/2021 | Standard dates apply The first standard due date f...(see announcement for full details) | 01/06/2024 |
| Notice of Special Interest (NOSI): Next-Generation Approaches to Renal Replacement Therapy Including Vascular Access | NOT-DK-19-027 | NIDDKNIBIBNCATS | 10/09/2019 | | 01/07/2023 |
| Notice of Special Interest (NOSI) for the NEI Anterior Segment Initiative (ASI): Identification and Development of New Biomarkers and Effective methods to Diagnose Dry Eye Disease. | NOT-EY-21-007 | NEI | 12/21/2020 | | 05/08/2023 |
| Notice of Special Interest (NOSI) of NIDCR in Supporting Dental, Oral, and Craniofacial Research Using Bioinformatic, Computational, and Data Science Approaches | NOT-DE-20-006 | NIDCR | 06/05/2020 | | 08/08/2023 |
| Notice of Special Interest (NOSI): Accelerating Progress in Celiac Disease Research | NOT-AI-22-004 | NIAIDNIAMSNCCIHNCI | 11/23/2021 | | 01/08/2025 |
| Notice of Special Interest (NOSI): Advancing NEI AGI Research on newly Identified Factors Into Models of Visual System Regeneration | NOT-EY-22-002 | NEI | 01/10/2022 | | 02/10/2025 |
| Notice of Special Interest (NOSI): HIV Drug Resistance Assays and Actionable Data Dissemination Strategies | NOT-AI-21-056 | NIAIDNIDA | 06/17/2021 | | 05/08/2024 |
| Notice of Special Interest (NOSI): Methods Development for Genomic Studies of Genetic Variation, Function, and Disease | NOT-HG-22-007 | NHGRI | 12/09/2021 | | 11/05/2024 |
| Notice of Special Interest (NOSI): Addressing Accessibility Inequities with COVID Home-Based Testing for Individuals with Visual Impairment | NOT-EY-22-010 | NEI | 02/04/2022 | | 03/09/2024 |
| Notice of Special Interest (NOSI): Advancing Development of Rapid Point-of-Care Hepatitis C Virus Diagnostics | NOT-AI-20-013 | NIAIDNIBIB | 12/17/2019 | | 01/08/2023 |
| Notice of Special Interest (NOSI): Advancing Genomic Technology Development for Research and Clinical Application | NOT-HG-21-018 | NHGRI | 12/04/2020 | | 01/10/2024 |
| Notice of Special Interest (NOSI): Advancing Imaging, Device Production, and Clinical Capabilities in Digital Dentistry (R41/R42, R43/R44 Clinical Trial Not Allowed) | NOT-DE-21-012 | NIDCR | 09/01/2021 | | 09/05/2025 |
| Notice of Special Interest (NOSI): Advancing Innovative Non-invasive Physiologic Monitoring To Improve Fetal Assessment | NOT-HD-21-053 | NICHD | 12/28/2021 | | 05/08/2024 |
| Notice of Special Interest (NOSI): BRAIN Initiative: Translation of Groundbreaking Technologies from Early-stage Development through Early Clinical Study via Blueprint MedTech | NOT-NS-22-052 | NINDSNIAAANIBIBNCCIHNEINIANICHDOBSSRNIDCDNIDANIMH | 01/05/2022 | | 06/21/2024 |
| Notice of Special Interest (NOSI): Development and/or Validation of Devices or Electronic Systems to Monitor or Enhance Mind and Body Interventions (SBIR/STTR) | NOT-AT-21-001 | NCCIH | 10/23/2020 | | 01/05/2024 |
| Notice of Special Interest (NOSI): Epidemiology and Prevention of Alcohol Misuse in Understudied Young Adult Populations; Military, Workforce, and Community College | NOT-AA-22-001 | NIAAA | 12/09/2021 | | 09/09/2025 |
| Notice of Special Interest (NOSI): Genomics Education Interactive Digital Media Resources (SBIR/STTR) | NOT-HG-21-038 | NHGRI | 08/26/2021 | | 12/31/2024 |
| Notice of Special Interest (NOSI): Hearing Healthcare for Adults: Improving Access and Affordability | NOT-DC-21-001 | NIDCD | 02/16/2021 | | 01/08/2024 |
| Notice of Special Interest (NOSI): Implementation Science to Advance the United States HIV Prevention and Treatment Goals and the Global HIV Prevention and Treatment Targets | NOT-MH-20-024 | NIMH | 03/30/2020 | | 05/08/2023 |
| Notice of Special Interest (NOSI): Improving Methods to Assess Body Composition in Infants and Young Children | NOT-DK-20-036 | NIDDKNIBIB | 07/23/2020 | | 09/05/2022 |
| Notice of Special Interest (NOSI): Improving Patient Adherence to Treatment and Prevention Regimens to Promote Health | NOT-OD-21-100 | OBSSRNIMHDNIDANIMHORWHNIDCDSGMROODPNIANHLBINCININRNCCIHNEINICHD | 04/08/2021 | | 06/08/2024 |
| Notice of Special Interest (NOSI): Mental Health Comorbidities in HIV Prevention and Treatment | NOT-MH-20-013 | NIMH | 03/30/2020 | | 05/08/2023 |
| Notice of Special Interest (NOSI): Methods Development in Natural Products Research (SBIR/STTR) | NOT-AT-20-015 | NCCIH | 07/16/2020 | | 09/06/2023 |
| Notice of Special Interest (NOSI): National Cancer Institute SBIR/STTR Program Announcement Regarding Cancer Prevention, Diagnosis, and Treatment Technologies for Low-Resource Settings | NOT-CA-21-062 | NCI | 07/23/2021 | | 09/07/2024 |
| Notice of Special Interest (NOSI): Navigating Pediatric to Adult Health Care: Lost in Transition | NOT-HD-21-027 | NICHDNIAAANCINIMHNIAMSOBSSRNIBIBNIDCR | 06/22/2021 | | 01/08/2024 |
| Notice of Special Interest (NOSI): NIDCD is Interested in Supporting Research on the Impact of COVID-19 on Mission Specific Sensory and Communication Disorders | NOT-DC-20-008 | NIDCD | 06/04/2020 | | 09/08/2022 |
| Notice of Special Interest (NOSI): Priority Research Opportunities in Crisis Response Services | NOT-MH-22-110 | NIMHNIDAORWH | 02/08/2022 | | 05/08/2025 |
| Notice of Special Interest (NOSI): Research Addressing Eye and Vision Health Equity/Health Disparities | NOT-EY-22-004 | NEINIMHD | 02/14/2022 | | 01/25/2025 |
| Notice of Special Interest (NOSI): Research in the Emergency Setting | NOT-NS-20-005 | NINDSNCINIDANHLBINIDCDNIAAANICHDNIANIGMSNEINIMHDNIMH | 09/08/2020 | | 09/08/2022 |
| Notice of Special Interest (NOSI): Research on Strategies to Enhance Mental Health Interventions and Services within Employment and Job Training Settings | NOT-MH-21-230 | NIMHNIDA | 04/16/2021 | | 09/08/2023 |
| Notice of Special Interest (NOSI): Small Business Initiatives for Innovative Diagnostic Technology for Improving Outcomes for Maternal Health | NOT-EB-21-001 | NIBIBNIAIDORWHNICHDNIMHDNIMHNINDSODNCATSNHLBINHGRI | 02/22/2021 | | 04/06/2023 |
| Notice of Special Interest (NOSI): Strengthening the HIV Care Continuum | NOT-MH-20-023 | NIMH | 03/30/2020 | | 05/08/2023 |
| Notice of Special Interest (NOSI): Strengthening the HIV Prevention Continuum | NOT-MH-20-019 | NIMH | 03/27/2020 | | 05/08/2023 |
| Notice of Special Interest (NOSI): Technological Innovations for Advancing Clinical SPECT Imaging | NOT-EB-22-006 | NIBIB | 03/21/2022 | | 05/08/2024 |
| Notice of Special Interest (NOSI): Towards Developing a Cure for HBV in HIV/HBV Co-Infection | NOT-AI-22-043 | NIAID | 04/29/2022 | | 05/08/2025 |
| Notice of Special Interest (NOSI): Translation of BRAIN Initiative Technologies to the Marketplace | NOT-MH-21-125 | NIMHNIANIAAANIBIBNINDSNIDANEINCCIHNICHDNIDCD | 03/03/2021 | | 01/06/2024 |
| Notice of Special Interest (NOSI): Understanding the effects of cancer and cancer treatment on aging trajectories and aging outcomes | NOT-CA-21-031 | NCINIA | 01/27/2021 | | 01/08/2024 |
| Notice of Special Interest (NOSI): Validation of Digital Health and Artificial Intelligence Tools for Improved Assessment in Epidemiological, Clinical, and Intervention Research | NOT-CA-22-037 | NCINHLBINIANIDANIMHNINROBSSR | 01/27/2022 | | 03/09/2024 |
| Notice of Special Interest: Advancing Research for Tickborne Diseases (TBDs) | NOT-AI-20-005 | NIAIDNCCIHNIAMSNIMHNINDS | 11/12/2019 | | 01/08/2023 |
| Notice of Special Interest: Biomarker Discover and Validation in Functional Neurological Disorders | NOT-NS-22-010 | NINDS | 10/01/2021 | | 01/08/2025 |
| Notice of Special Interest: Development and Implementation of Clinical Informatics Tools to Enhance Patients Use of Genomic Information | NOT-HG-22-011 | NHGRI | 01/06/2022 | | 12/31/2025 |
| Notice of Special Interest: Development of Swallowable Smart Pills or Devices for Precision Nutrition, Microbiome and Digestive Disease Applications | NOT-DK-20-001 | NIDDK | 11/01/2019 | | 01/08/2023 |
| Notice of Special Interest: Developmentally Tailored HIV Prevention and Care Research for Adolescents and Young Adults | NOT-MH-20-035 | NIMH | 04/01/2020 | | 05/08/2023 |
| Notice of Special Interest: Kidney Precision Medicine Technology Development and Translation | NOT-DK-21-007 | NIDDK | 12/02/2020 | | 09/06/2023 |
| Notice of Special Interest: NIDCD Health Disparities and Inequities Research | NOT-DC-21-003 | NIDCDSGMRO | 06/11/2021 | | 05/08/2024 |
| Notice of Special Interest: NIGMS Priorities for Small Business Development of Sepsis Diagnostics and Therapeutics | NOT-GM-20-028 | NIGMS | 06/02/2020 | | 09/12/2023 |
| Notice of Special Interest: Research on Pain, Pain Management, and Opioids in Aging | NOT-AG-22-004 | NIA | 12/22/2021 | | 01/08/2025 |
| Notice of Special Interest: SBIR Technology Transfer (R43/R44 Clinical Trial Not Allowed) | NOT-NS-22-017 | NINDSNIDCRNEINCINIA | 11/12/2021 | | 01/08/2025 |
| Notice of Special Interest: Small Business Development of Wearable Smart Devices for Continuous Monitoring of Circulating Nutrients, Metabolites and Hormones | NOT-DK-20-002 | NIDDK | 11/06/2019 | | 01/08/2023 |
| Notice of Special Interest: Stigma or Other Social Determinants of Health (SDOH) in HIV Prevention and Treatment | NOT-MH-20-020 | NIMH | 03/30/2020 | | 05/08/2023 |
| Novel Tools and Devices for Animal Research Facilities and to Support Care of Animal Models (R41/R42 Clinical Trial Not Allowed) | PAR-21-226 | ORIP | 04/30/2021 | Standard dates apply The first standard due date f...(see announcement for full details) | 09/06/2024 |
| Novel Tools and Devices for Animal Research Facilities and to Support Care of Animal Models (R43/R44 Clinical Trial Not Allowed) | PAR-21-225 | ORIP | 04/30/2021 | Standard dates apply The first standard due date f...(see announcement for full details) | 09/06/2024 |
| SBIR E-Learning for HAZMAT and Emergency Response (R43/R44 Clinical Trial Not Allowed) | RFA-ES-22-004 | NIEHS | 04/26/2022 | July 29, 2022 ...(see announcement for full details) | 07/21/2022 |
| SBIR Phase IIB Bridge Awards to Accelerate the Development of Cancer-Relevant Technologies Toward Commercialization (R44 Clinical Trial Optional) | RFA-CA-22-025 | NCI | 04/05/2022 | August 6, 2021...(see announcement for full details) | 08/06/2022 |
| SBIR/STTR Commercialization Readiness Pilot (CRP) Program Technical Assistance (SB1, Clinical Trial Not Allowed) | PAR-20-128 | NIHNIAMSNIDCRNIBIBNIMHNIDCDNIGMSNIDDKNIEHSNCATSNLMNCCIHNEINHGRINIAAANHLBINCINIA | 07/10/2020 | All applications are due by 5:00 PM local time of ...(see announcement for full details) | 04/06/2023 |
| SBIR/STTR Commercialization Readiness Pilot (CRP) Program Technical Assistance and Late Stage Development (SB1 Clinical Trial Required) | PAR-20-130 | NIHNIDCDNINDSNIMHNIANEINHLBINICHDNIAAA | 07/10/2020 | Standard dates apply All applications are due by ...(see announcement for full details) | 04/06/2023 |
| SBIR/STTR Commercialization Readiness Pilot (CRP) Program Technical Assistance and Late Stage Development (SB1, Clinical Trial Not Allowed) | PAR-20-129 | NIHNIAMSNIDCDNIDCRNEINIAIDNIGMSNIDDKNIMHNINDSNIAAANHLBINICHDNIA | 07/10/2020 | Standard dates apply All applications are due by ...(see announcement for full details) | 04/06/2023 |
| Service-Ready Tools for Identification, Prevention, and Treatment of Individuals at Risk for Suicide (R43/R44 Clinical Trial Optional) | RFA-MH-21-112 | NIMH | 11/13/2020 | ?February 18, 2021; October 15, 2021, June 15, 202...(see announcement for full details) | 06/16/2022 |
| Small Business Transition Grant For Early Career Scientists (R42 Clinical Trial Not Allowed) | RFA-CA-22-017 | NCINIBIBNIDA | 03/21/2022 | Not Applicable...(see announcement for full details) | 08/23/2022 |
| Support for Small Business Innovation Research (SBIR) to Develop New Methods and Technologies for Assessment of Risk and for Early Diagnosis and Prognosis of Type 1 Diabetes (R43/R44 Clinical Trial Not Allowed) | RFA-DK-21-021 | NIDDKNIAID | 06/25/2021 | February 17, 2022 and October 7, 2022 ...(see announcement for full details) | 10/08/2022 |
| Support for Small Business Innovation Research (SBIR) to Develop New Technologies for Development and Integration of Novel Components for Open and Closed Loop Hormone Replacement Platforms for T1D Therapy (R43/R44 Clinical Trial Not Allowed) | RFA-DK-21-011 | NIDDK | 05/06/2021 | March 9, 2022 and October 7, 2022 ...(see announcement for full details) | 10/08/2022 |
| Support for Small Business Innovation Research (SBIR) to Development and Testing of New Technologies and Bioengineering Solutions for the Advancement of Cell Replacement Therapies for Type 1 Diabetes (R43/R44 Clinical Trial Not Allowed) | RFA-DK-21-012 | NIDDK | 05/19/2021 | March 9, 2022 and October 7, 2022 ...(see announcement for full details) | 10/08/2022 |
| Technology Development for Single-Molecule Protein Sequencing (R43/R44 Clinical Trial not allowed) | PAR-21-247 | NHGRINIAIDNCI | 07/12/2021 | October 1, 2021; June 15, 2022; June 15, 2023 All...(see announcement for full details) | 06/16/2023 |
| Transformative Nucleic Acid Sequencing Technology Innovation and Early Development (R43/R44) | RFA-HG-21-008 | NHGRI | 03/30/2021 | June 25, 2021; March 1, 2022; February 1, 2023 Al...(see announcement for full details) | 02/02/2023 |
| Translational Neural Devices (U44 Clinical Trial Optional) | RFA-NS-21-022 | NINDS | 04/28/2021 | July 1, 2021; October 20, 2021; February 18, 2022;...(see announcement for full details) | 02/21/2024 |