Understanding SBIR and STTR
Understand the basics of the Small Business Programs including: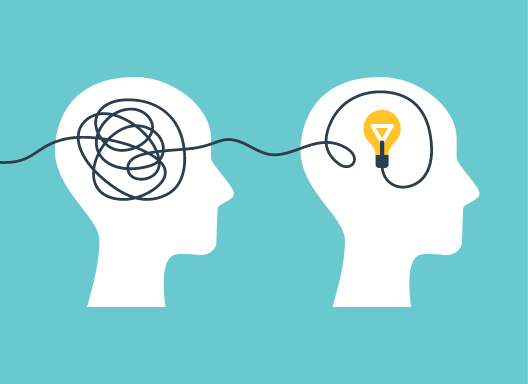 The Small Business Innovation Research (SBIR) and Small Business Technology Transfer (STTR), collectively the Small Business Programs, are also known as America's Seed Fund. By setting aside more than $1.2 billion from its Research & Development Funding specifically for our Small Business Programs, the NIH provides support to early stage small businesses throughout the nation.
Many companies leverage NIH funding to attract the partners and investors needed to take an innovation to market. We focus on a variety of high-impact technologies ranging from research tools, diagnostics, digital health, drugs, medical devices, and others. The NIH SBIR and STTR programs can provide the seed funding you need to bring your scientific innovations from bench to bedside.

The goals of our program are to: 
Our staff is equipped to guide you through every part of the process to maximize success. Without taking any ownership of your small business, the NIH provides funding for the research and development of innovations and supports commercialization efforts for your product. It is important to note that the NIH is generally not the final purchaser of technologies generated through the programs. View our Program Descriptions for more information. 
 
Comparing the Small Business Programs - SBIR and STTR
Although the scope of the work is the same, there are a few critical differences between the SBIR and STTR regarding whether partnerships with a non-profit research institution are allowed (SBIR) or required (STTR).  The money always goes to the small business. 
Comparing  the Small Business Programs

 
Small Business Innovation Research (SBIR)
Small Business Technology Transfer (STTR)
Percent of R&D budget
3.2%
0.45%
Partnerships
Research partnerships are allowed
Partnership with a non-profit research institution is required (e.g. university)
Work Requirement
Small businesses may outsource:

33% of Phase I research
50% of Phase II research

Minimum work requirements:

40% by small business
30% by research institution partner

The remaining work may be done by either or outsourced
Principal Investigator (PI)
Primary employment (> 50%) must be with the small business
PI must be employed by either the partnering research institution or small business
We Have Several Funding Paths Within the Small Business Program Phases at NIH 
Our programs provide funding based on milestones achieved during given phases. Please note that the NIH Small Business funding phases are separate from and not aligned with clinical trial phases. Below is an overview of application types within NIH Small Business phases that fund research and provide commercialization support.
You can begin with either a Phase I, Fast Track, or Direct to Phase II. Which path you choose depends on the amount of preliminary research and technology development you have done in advance of applying to NIH. Reach out to program staff to discuss which path is right for your small business.
| Small Business Program Phases | Description |
| --- | --- |
| Phase I | A Phase I award helps you focus on the feasibility, technical merit, and commercial potential of your research project. |
| Phase II | A Phase II award lets you continue the research and development efforts initiated in Phase I. Once you've reached your Phase I milestones, you can apply for a Phase II award, even before the end of the Phase II award. You may submit your application for a Phase II award up to six receipt dates after your Phase I budget period expires. |
| Fast-Track | The fast-track process allows you to submit both Phase I and Phase II in one application for review. The Fast -Track mechanism can minimize the funding gap between phases but requires a fully developed Phase II application/plan at the time of submission. |
| Direct to Phase II (SBIR Only) | If your project has already demonstrated feasibility but you have not received a Phase I SBIR or STTR, you can apply for a Direct to Phase II award and bypass Phase I. |
| Phase IIB | Some NIH Institutes and Centers offer Phase IIB awards for Phase II projects that require extraordinary time and effort beyond the standard Phase II period of 2 years. Refer to our Phase IIB FAQs for more information.  |
| Commercialization Readiness Pilot (CRP) Program | The Commercialization Readiness Pilot (CRP) Program provides awarded Phase II and Phase IIB small businesses technical assistance and funding for late-stage development. Read more about the CRP program. |
Budget and Timelines for Funding
The budget guidelines are the same for both programs, but individual NIH Institutes and Centers can set their own budget limits.
A Phase I has a budget of $275,766 for a project timeline between 6 months to 2 years.
A Phase II has a budget of $1,838,436 for a project timeline between 1 to 3 years.
We recognize that some biomedical innovations require additional funding to reach the marketplace. For those topics, the NIH has a waiver from the Small Business Administration (SBA) to allow larger awards. Please refer to a list of SBA approved waiver eligible topics.
Applicants are strongly encouraged to contact program officials prior to submitting any application in excess of the total award amounts listed above and early in the application planning process.
Eligibility Criteria
Learn which criteria are evaluated for your business to be eligible for the small business programs and other considerations NIH takes into account. 
Support for Awardees
We also offer a variety of support and resources, including Technical and Business Assistance (TABA), at each application point. Explore our support for awardees.