DIVERSIFYING THE
ENTREPRENEURIAL WORKFORCE
SEED is committed to cultivating diverse scientists and entrepreneurs
to enrich the biomedical innovation pipeline.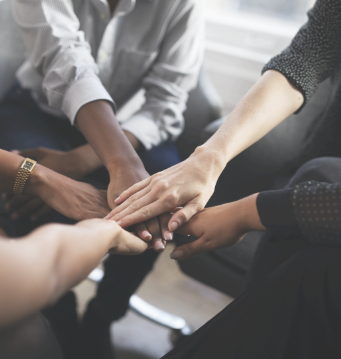 The Value of Diversity in Biomedical Innovation
NIH values the breadth of varied perspectives that comes from having a pool of highly talented scientists from diverse backgrounds, including women, members of racial and/or ethnic minority groups, people with disabilities, and those from disadvantaged and rural population centers.
Not only is NIH committed to diversifying the national scientific workforce, but SEED actively seeks diverse perspectives to enrich the biomedical innovation pipeline. With more than $1.2 billion in annual funding and ongoing entrepreneurial education and commercialization support, SEED programs empower companies to flourish throughout the evolution of their technology and company and to leverage the unique perspectives brought to bear by diverse individuals.
If you're developing an early-stage product or service that has the potential to improve human health or conducting biomedical research, you have a place here.
Resources Available to Entrepreneurs from Underrepresented Groups:
A free Applicant Assistance Program to help entrepreneurs that are new to the NIH Small Business Programs submit a competitive Phase I SBIR or STTR application 
The opportunity for current awardees to obtain additional funding through a Diversity Supplement if their small business is committed to increasing the participation of women and socially and economically disadvantaged individuals
Presentations and guidance on the application process, SBIR/STTR basics, and more from "Diverse Perspectives SEEDing Impactful Innovations," the 2020 HHS Small Business Conference focused on introducing the Small Business Programs to underrepresented groups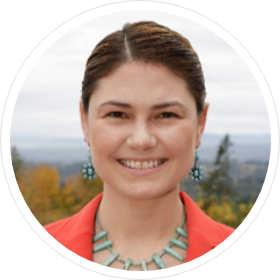 Rachel Dreilinger
Co-Founder and CEO
NeuraMedica Inc.
www.NeuraMedica.com
Principal Investigator
We were awarded a $1.5 million Phase II Small Business Innovation Research (SBIR) grant from the National Institute of Neurological Disorders and Stroke in 2018. That grant came at a time when follow-on funding was uncertain, and it allowed us to accelerate the development process and cover critical commercialization costs for our novel, bioabsorbable surgical clip. We've since focused our energy and resources on bringing this technology to market sooner, which will ultimately benefit patients and improve public health.

I would love to see more Native American representation in the SBIR program. Including entrepreneurs from different backgrounds is key to solving "unsolvable" problems and is critical to forging new paths in science and healthcare.