SBIR/STTR Fall Innovation Conference: Seeding America's Future Innovations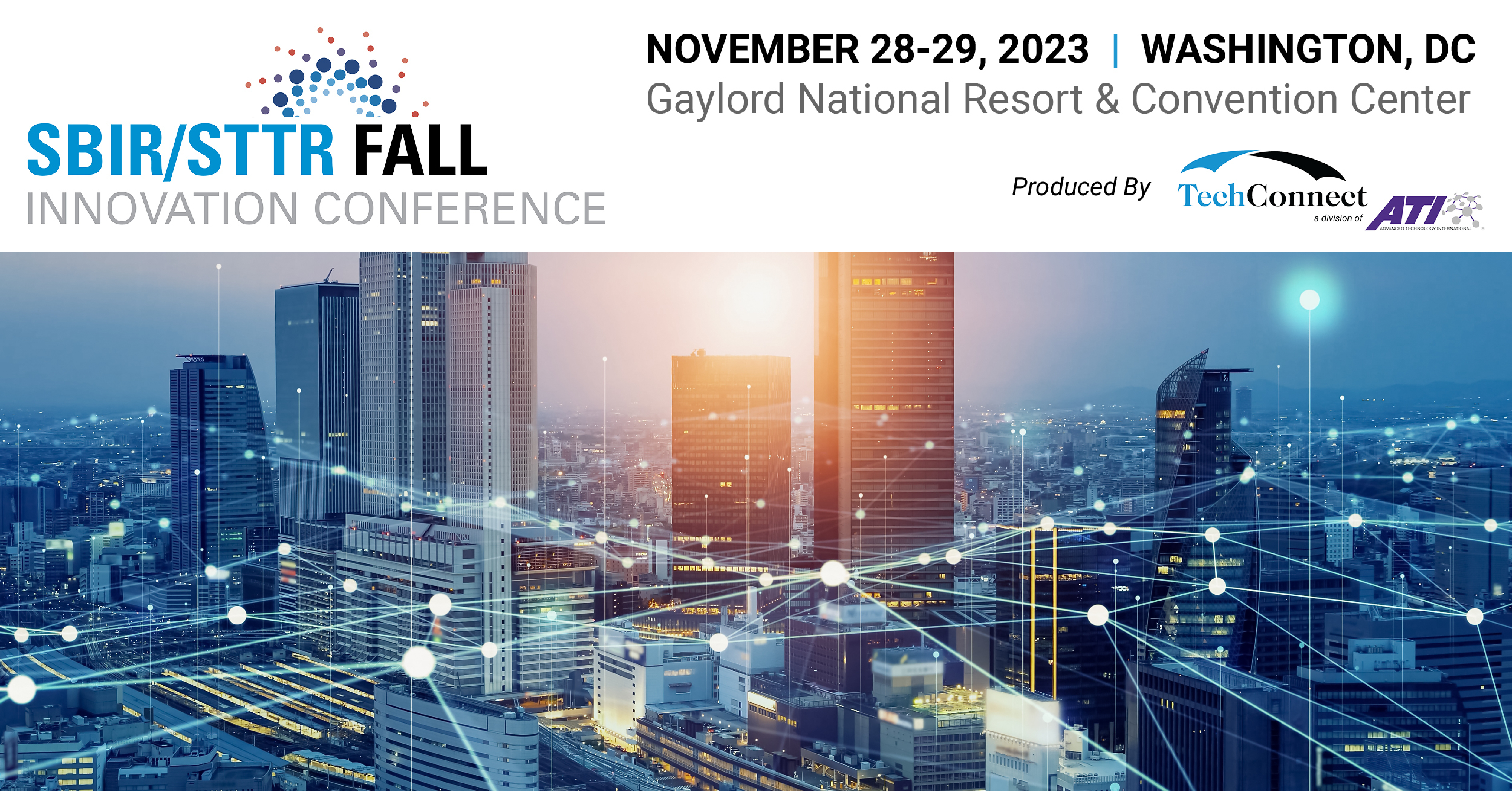 The Small Business Innovation Research (SBIR) and Small Business Technology Transfer (STTR) programs are the nation's largest source of early-stage, high-risk research and development funding for small businesses. These programs provide more than $4 billion annually in competitive awards, enabling entrepreneurs to develop new technologies and ultimately facilitate the commercialization of innovation. 
Conference attendees will have the opportunity to meet with and hear from SBIR/STTR leaders and experts as they learn how to submit more competitive proposals and leverage available resources.
Hear from Stephanie Fertig, Director, NIH Small Business Program, on Tuesday, November 28 at 11 a.m. in the SBIR Agency Reverse Pitches session and at 1:15 p.m. in the SBIR Agency Differences - Matching Your Project to a Topic session.
Time: 9:00AM EST - 5:00PM EST